Absolute Truth of Being, Illuminated From Within
Spiritual and Wellness Guidance, Energy Balancing and Intuitive Healing
Holistic Healing and Support with Siobhan E. Barrett, RMT., Medicine Woman
Siobhan Barrett, Reiki Master Teacher, Medicine Woman and Intuitive Healing Practitioner, is the founder of West Seattle's Ipseity Incandescent Healing Studio. As a USAF combat veteran and former religious-cultural advisor who has dedicated her life post-service to healing, Siobhan brings together over 20 years of cumulative applied psychological, sociological, religious and multi-cultural expertise with a variety of healing and wellness modalities. She has studied internationally with respected healers and shamans, and since 2011, has received specialized training and certifications in earth-based medicine, Body Talk Access, Quantum Clairvoyance, Emotion Code, Ascended Numerology and Cosmic Life Regression.
In 2019, she was gifted with initiation as Shamanic Healer and Medicine Woman in the Cajas of the Andes Mountains of Ecuador, and carries the lineage of Machado Cañari Medicine as well as Amazonian Medicina Del Mar y Fuego.

Through Intuitive Healing, Guidance and Reiki Certification Classes, Siobhan offers empowerment, clarity and relaxation. A blend of science-based and esoteric education plays a significant role in her practice, and she often works collaboratively with healing practitioners of various modalities to offer uniquely immersive, nurturing experiences. She is deeply passionate about facilitating healing, and works together with each individual to help them identify and clear their holistic blocks and past traumas; tap into their blueprint to heal themselves; trust themselves more fully; and encourage more effective communication between their body, mind and spirit.
What is accomplished in our co-creative space is balance and the freedom to more fully relinquish what is no longer serving or supporting our lives, and move forward confidently into our envisioned future.
To learn more about Siobhan's story and path to the Healing Arts, visit "How *Does* a Combat Vet Wind Up a Healing Practitioner?"
Inclusive, Empowered Healing.
The sacred space I offer is for anyone seeking greater peace, stillness, and balance. | Each cultural, religious and ethnic background, orientation, body, and level of experience / familiarity with holistic healing and wellness is warmly welcomed, supported and embraced.
Specialties and focuses for greater balance, growth, recovery and freedom include:
Anxiety Disorders

PTSD

Depression

Grief

Assault Survival

Eating Disorders

Physical Imbalance & Illness

Hospice Care

Pet Loss

Co-Dependency | Attachment

Couples Support

Family Connection and Communication

Parenting Challenges

Inner Child Work

Shadow Illumination

Identity Loss and Restructuring

Setting and Honoring Boundaries

Therapy / Medical Treatment Support

Mindfulness
"I trust Myself.
I feel clear, stable and complete. I am able to be present and still at any given moment. I feel safe in my body and trust my ability to heal."
If any of these seem out of reach for you, let's work together to change that.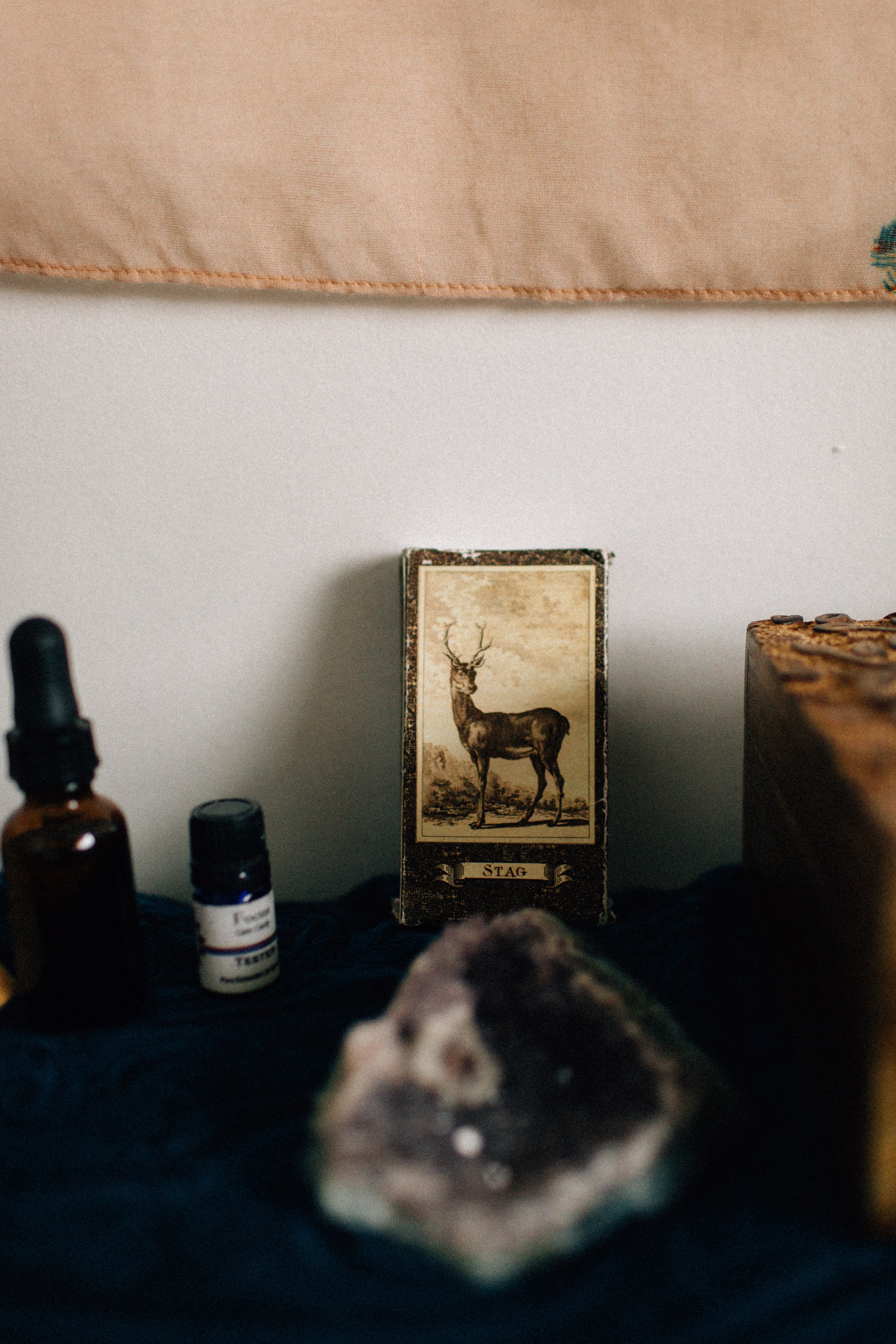 Invest in You.
Invest in Your Wellbeing.